Optimism. The story of Little Orphan Annie and Daddy Warbucks that was turned into the musical "Annie" is all about optimism.
The setting of the musical is the Depression of the 1930s. Everything is bleak.
Annie lives in an orphanage with other little girls under the domineering thumb of Miss Hannagan. Annie dreams of the day when her parents come to get her and they can return to a normal family life.
One year at Christmas, Daddy Warbucks, a billionaire, (not a millionaire — a billionaire) sends his assistant Gladys to the orphanage to bring a little girl to his home for Christmas as an act of benevolence.
No one is prepared for the power of one little girl with opportunities. Annie transforms everyone she meets, including a stray dog named Sandy.
The 33-member cast of "Annie" is led by Cara Hayes, who recently dazzled audiences as Junie B. Jones in the Norvell Theater production of "Junie B. Jones is Not A Crook."
Miss Hannagan is played by Emma Shelton, who wowed audiences as Sophie in Piedmont Players' recent production of "Mamma Mia."
Daddy Warbucks is played by Norvell-newcomer Carson Shoaf, who can more than hold his own with these powerhouses.
And of course, Sandy the dog is played by … Sandy the dog. That's its real name.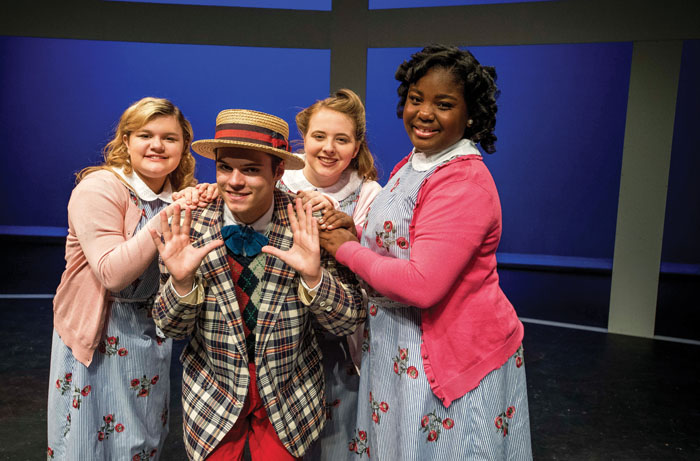 "Annie" is a classic of American musical theater. It has been on Broadway several times with many actresses as Annie and Miss Hannagan — including Sarah Jessica Parker, who, in the Broadway production of "Annie," was was plucked from the group of orphans to become the main character.
A movie of the show was made several years ago and television versions of the story have been produced.
Show dates at the Norvell Theater are July 11-13 , 18-20 at 7:30 p.m. and July 14 and 20 at 2:30 p.m.
Tickets can be purchased at PiedmontPlayers.com or 704-633-5471.
In the middle of a hot summer, we can all use a little hope, and a little Christmas.
The Meroney Theater has a special place in the hearts and history of Rowan County and its residents.
The Norvell Theater is proud to be one of the only all-youth theatres where students are involved in every aspect of production.