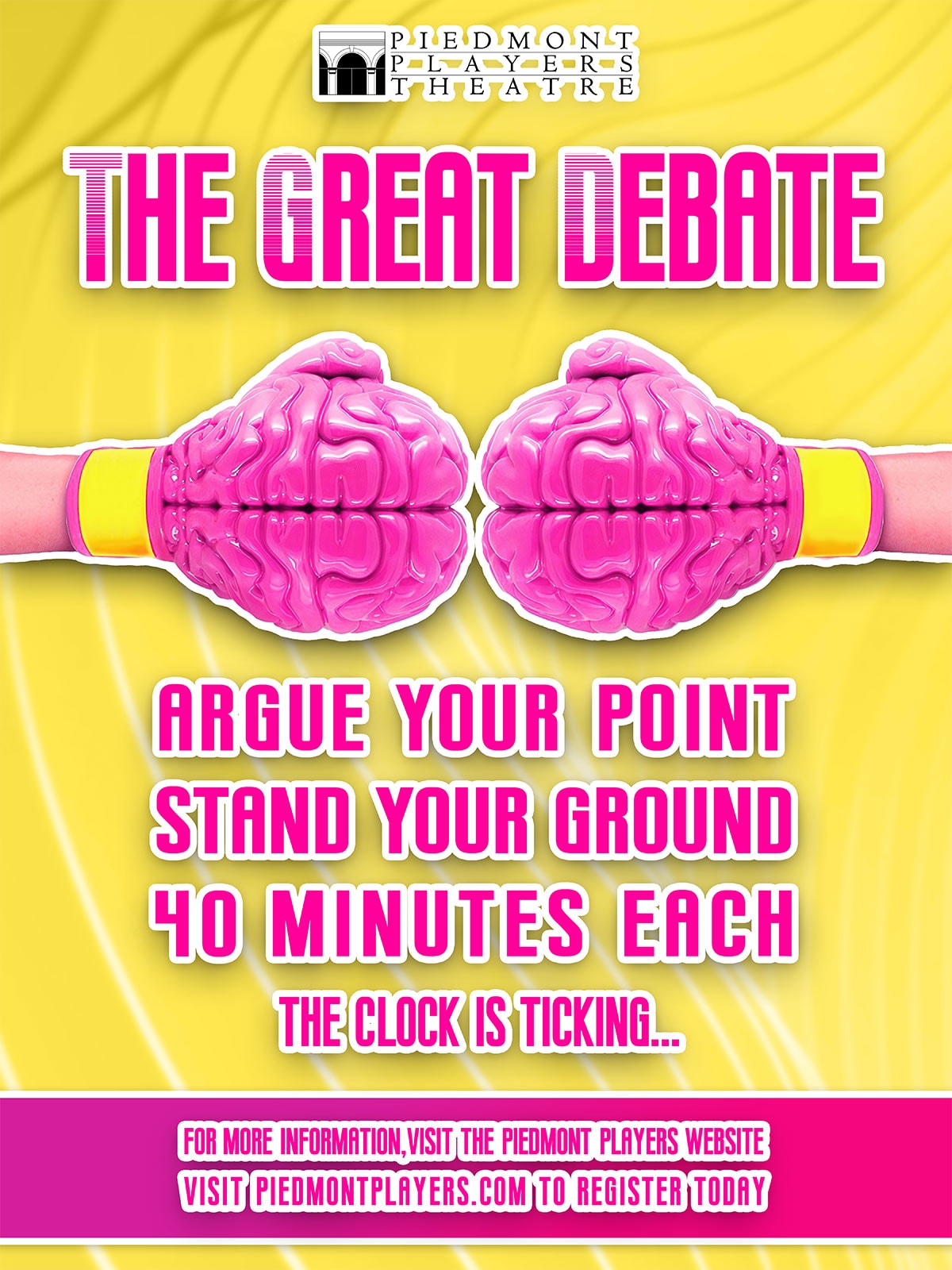 In this class, students will develop persuasive speaking skill by squaring off against each other in impromptu debates. Included are many debate topics (!) divided into categories such as: debate topics for younger students; intermediate debate topics; debate topics for older or advanced students; funny debate topics; and controversial debate topics. Nearly 200 debate topics in all! Also included are plans for the basic game, a quick guide to the rules of debate, plus four additional suggestions for using the debate topics!
Class meets Monday through Friday – 10:00-10:40am (Ages 6-10)
Monday through Friday – 4:00-4:40pm (Ages 11- 17)
$75 per student. July 27th - 31st.
Each class meets for five (5) days: