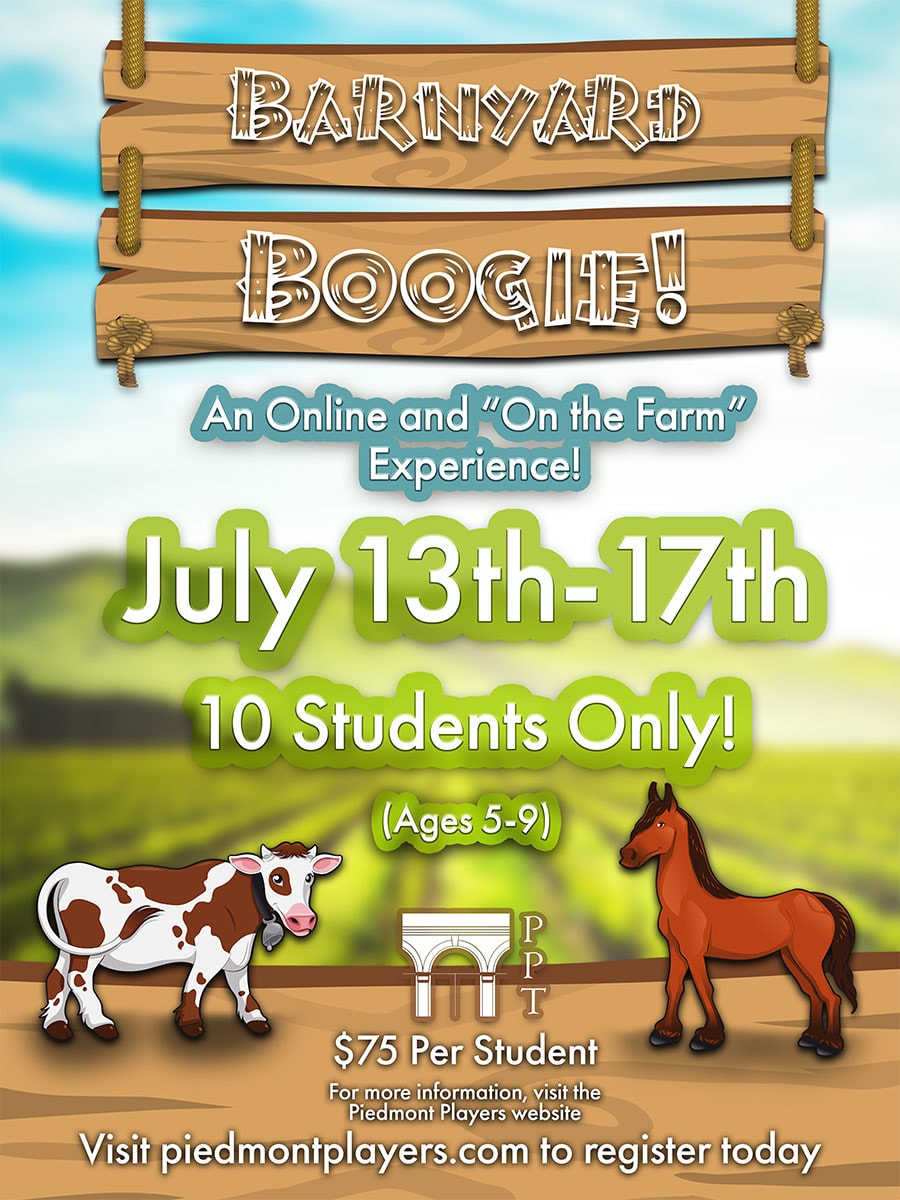 Barnyard Boogie- An Online and On the Farm Experience! (ages 5-9)
Limited to 10 students
This special week will be a combination of online instruction and at-home activities, concluding with a private farm tour just for participants and a parent! Students will create their own barnyard animal puppet from provided materials and join together online to explore early acting techniques and creative play. Then, each student will learn a portion of our original barnyard themed show at home (no memorizing necessary!). Miss Caroline will compile all the pieces together to create a special video of the production for PPT families and friends to watch. On our final day, we will meet together at the Prater Farm in Rowan County to meet real animals and play some outdoor drama games. Here's our schedule for the week:
Monday July 13th: Pick-up your Barnyard Boogie activity bag (puppet making materials, instructions, show script) during PPT business hours.
Tuesday July 14th: Make your puppet at home, read your script with family, and listen to your songs. (You will receive a digital kit via email with songs and more materials.)
Wednesday July 15th, 10am-10:40am: ZOOM session with all students. Bring your finished puppet. Come ready to learn and make believe.
Thursday July 16th: Individually scheduled ZOOM sessions with each student. Miss Caroline will help you with your portion of the show and record you in the finished product.
Friday July 17th: 10am-11:30am- Meet at the Prater Farm with a parent/guardian for a tour and for drama games. Bring a beach towel for game time. Physical distancing will be encouraged.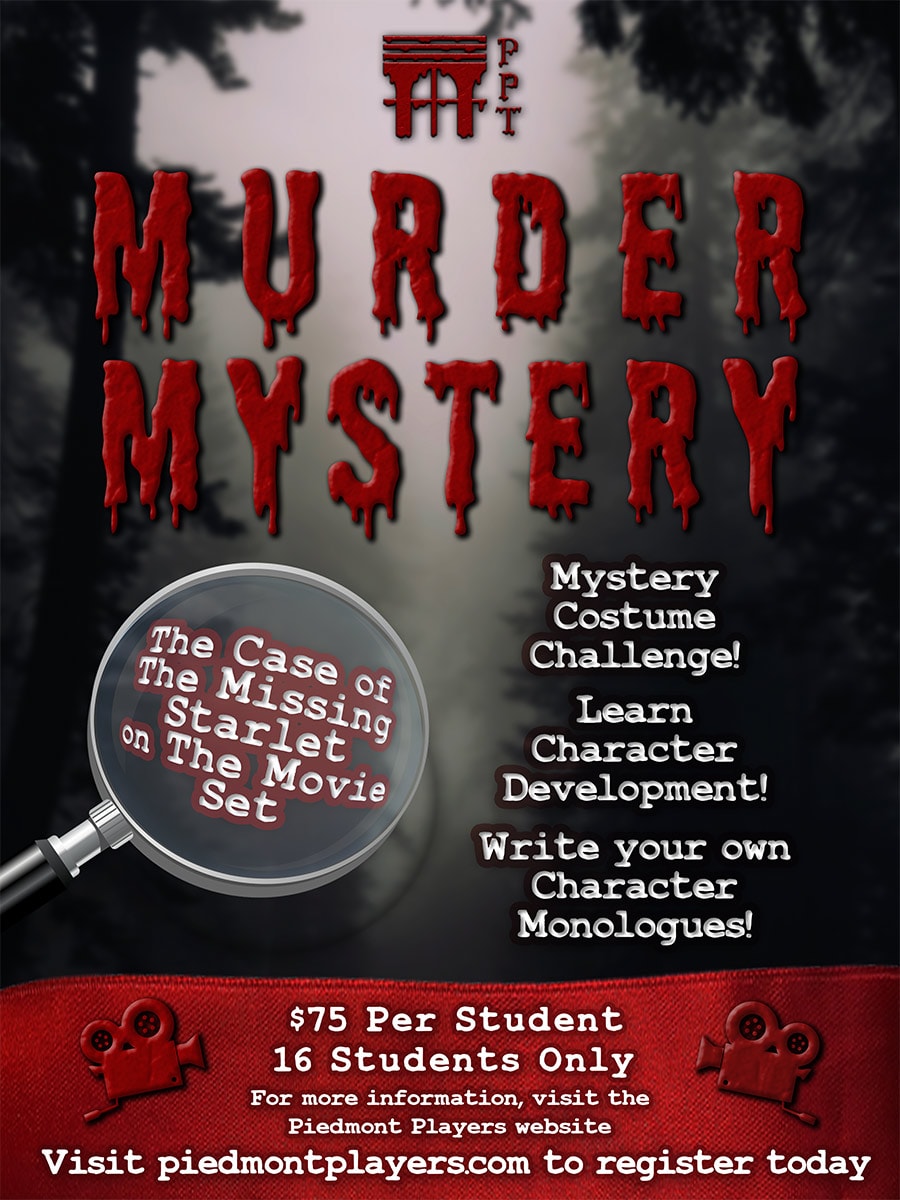 Murder Mystery – Online Play
"The Case of The Missing Starlet on The Movie Set"
16 – Characters, at least 2 are detectives
Learn Character development
Gather your own costumes and props – the more creative – the BETTER!
Chance to try out different accents and dialects
Write your own Character Monologue
Mystery Costume Challenge
At a seaside Southern California location, the famed producer Sam Major was about to start shooting the final film in his epic spy movie series with his leading lady, Annie Coquette as 'The Spy,' jumping to safety from an exploding yacht in the first scene. But when the director, Bossy Berman, was ready to yell 'action', Annie was not to be found in her trailer or anywhere else! Suspecting foul play, Major immediately summoned the services of the Hollywood Detective Agency to quickly find his starlet before he's forced to cast another actress to shoot the exploding yacht scene and before they lose daylight and a ton of money. The detective(s) has called the cast and crew to the film set to try and get to the bottom of this mega movie mystery.
This fun adventure will meet for 4 – 40min Zoom Sessions.
Meets Tuesdays and Thursdays (July 13-24)
10:00-10:40am.
$75 per student - 4 classes